Purchasing a new house is one of the most stressful experiences a person can have, but it is also an important life milestone. It's easy to become overwhelmed by such a significant financial investment and life decision.
It's a substantial investment that necessitates careful thought and planning. As a result, it's vital to organize your house-hunting procedure as you navigate the real estate market.
To make things a little easier for you, we've compiled a list of a few things to avoid any pitfalls that can make your house-hunting journey stressful.
Price
Your financial situation and budgetary constraints are the most significant factors influencing your home buying decision. Your new home must fall within your budget. As a result, your budget is likely to be the most significant factor to consider when purchasing a new home.
It's one of the few questions you need to answer before beginning your property hunt. How much are you willing to pay? How much can you spend? What are the worst-case situations you can think of? Will you be able to stretch your budget as far as possible?
Before you start looking for a home, it's significant to answer all these questions. Don't waste your time looking at properties beyond your price range. You'll also have to consider additional costs like home inspections, realtor fees, and others. You also have to ensure you've got enough finances for renovations and necessary upgrades.
Location
You must first pick where you want to live and which neighborhood you want to settle in. While it may appear to be a simple decision, it will be influenced by several factors. You may choose to relocate closer to local retailers, your workplace, the hospital, or friends and family.
You might prefer living in the suburbs to avoid the city's noise and stress, but you'll need to think about how you'll get around and commute to the places you'll need to go frequently.
Your home's location is crucial since it has a significant impact on your quality of life throughout your stay. Take into account the property's proximity to major highways and the flow of traffic. Take a peek around before you depart to see whether there will be any noise or activities that might disturb you during the day or night.
Are there any public nightclubs, pubs, arenas, or clubs nearby? Is public transportation readily available, and does the town fall within any flight paths? You may like a quiet, remote setting or a fast-paced, dynamic lifestyle. Whatever you decide, make sure the home you're considering buying fulfills your requirements.
Size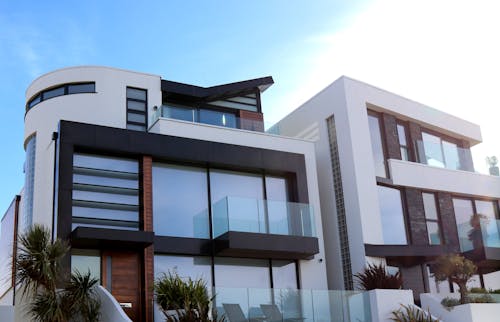 It's vital to consider how much space you'll require while looking for a new home. Buying a home is an investment that you will most probably make just once in a lifetime. This is why, it must meet your space requirements.
Are you thinking about starting a family? Do you plan on getting a pet, or do you already have one? Are you planning on staying with your parents?
Everything must be considered and planned for, including the desired number of bedrooms and bathrooms, as well as the amount of storage space you need. If you enjoy hosting guests and throwing parties, be sure you have enough space to do so. A spacious backyard is ideal for this.
Also, if you're thinking about having a pool, be sure you have enough room and permission to install one. You can find a property that you can expand in the future by adding more bedrooms, bathrooms, or kitchen space.
These are all important topics to consider and they will necessitate some planning because you will not be buying a new home every time you need something new. If you see the potential to expand the property in the future and your space can sustain it, you don't need to have everything you'll need right now.
You can begin with a property that meets your immediate needs and then expand as needed later. This is also quite convenient from a financial aspect.
Downsizing vs. Upsizing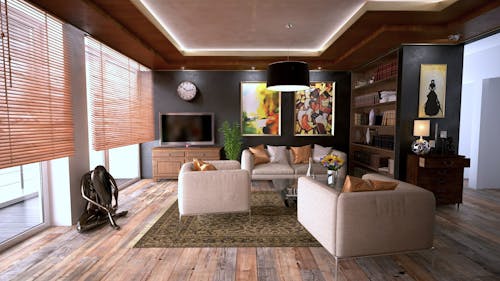 When you buy a new home, it's either because you need more or less space. You'll have to decide whether to declutter or acquire something for your new extended area. One of the most important considerations before buying a new house is to decide whether you're moving to increase or decrease your living space.
Downsizing and upsizing both necessitate planning and preparation to make the transition as stress-free and painless as possible. You'll need extra storage, living space, and overall space if you plan to expand your family, so choose a home with more area than your current one.
You might want to downsize if you're relocating after your children have graduated from high school, as two people won't require as much space. If you're low on cash, you might want to consider downsizing.
Timing
When it comes to purchasing a new house, timing is crucial. You'll need to determine how much time you have to close the deal and whether you're on a tight schedule.
You might be buying a new home and selling your old one at the same time, which means you'll be exchanging keys to your new and old homes.
You should also keep an eye on the present state of the market. Is real estate becoming more valuable or less valuable? You should consider selling when the market is at an all-time high in terms of pricing. For buying, wait until the market is at its lowest point to close the best deal.
Functionality of Appliances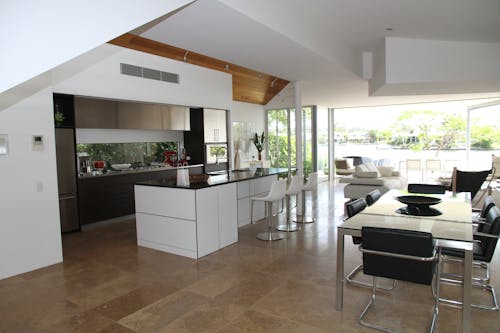 Purchasing new home appliances, in addition to the cost of your home, might break your bank. That's why it's crucial to inspect the model, condition, and style of the appliances that come with the house.
Just because they look brand new doesn't guarantee they're in operating order and functional. It's possible that the homeowner purchased these appliances to attract potential buyers.
Therefore, it's significant to ensure that all equipment and fixtures are functional. From the washer to the refrigerator, double-check all the appliances in the property you're interested in.
Pay special attention to the property listings to see what kind of household appliances you'll be getting, and double-check them when you arrive to see the house.
Consider The Age of the Property
The more money you have to spend on repairs, upgrades, and maintenance, the older the home is. As a result, older properties maybe a tad bit expensive.
According to a survey, 41% of Americans prefer new homes to older ones. Some homebuyers may choose an older home that they can repair. It all boils down to your particular tastes and, of course, your budget.
Availability of Public Transportation
Your home should be in a convenient location and near your workplace or school. If you live away from the downtown, the costs of getting to the bus terminals or the metro can quickly pile up.
Proximity to Workplace
You'll need to choose a suitable neighborhood close to your workplace to reduce the commute time and costs. This might sound like a very insignificant factor but plays a major role in improving your quality of life.
Traveling long hours daily to your workplace can quickly over exhaust you, resulting in you getting irritated and even ill. Moreover, you may even have less time to spend with your loved ones.
On the other hand, a quick 10-15 min of travel time will help improve your work productivity as well as keep cut down your traveling cost significantly.
Proximity to Fun and Leisure Activities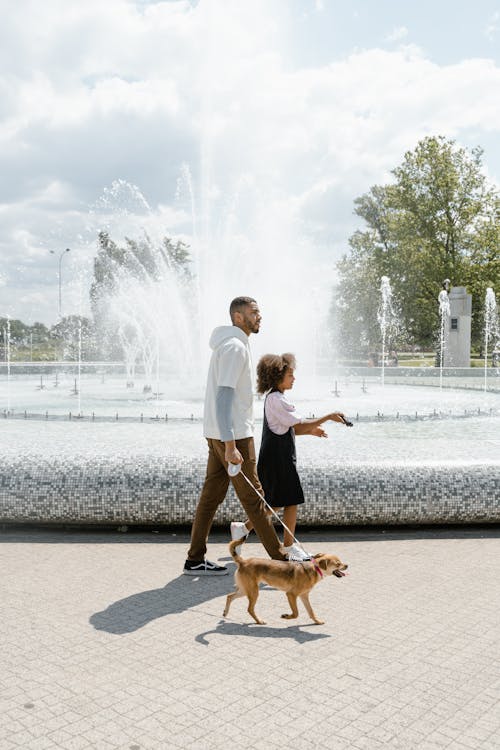 Everyone needs to unwind and enjoy themselves by participating in certain recreational activities. You might have a pet that needs a daily walk, or maybe the doctor has advised you to brisk walk regularly.
Out of groceries before your monthly run? A quick drive down the lane and you're good to go with the basic needs. Imagine having to drive for 45 minutes just to get a carton of milk. Draining, isn't it? Therefore, it's critical to ensure your home is close to shopping stores, gyms, parks, restaurants, and other amenities you'll need on a regular basis.
Flood Danger
You don't want to live in a region that is prone to flooding. Second, if you plan to sell your home in the future, keep in mind that a home in a flood zone can lose value over time.
If you buy a flood-prone home, you may also have to pay high insurance costs. So choose wisely when it comes to your ideal home! You not only put your life but your loved ones, your possessions, and everything at risk if you're buying a home in an area that's prone to flooding.
Safety and Security
Investigate crime rates, ask locals about possible burglary instances, and make sure your new neighborhood is well-lit at night.
This will affect your property value if you plan on selling it anywhere in the future. Therefore, it's much better to avoid buying a property in a shady neighborhood, even if it's available at a low price.
Financing Options
No matter how much money you save, you will almost likely not be able to buy a property with cash. However, this should not deter you from obtaining your ideal property.
It's time to check out your funding options. A credit check reveals how much money you've put aside for your dream home so far. For the remaining amount, you can consider borrowing money.
To get the money you need for your dream home, work on increasing your credit score. The higher your credit score, the more money you can borrow to buy your dream home.
Apply for a mortgage and have it approved before you buy a house. Pre-approval for a home loan simplifies the process and helps you take advantage of better rates.
Here are some options for fund your dream home:
Lenders who use their money to fund investments for individuals and earn interest on such loans are known as private lenders. They are independent of any financial institution or bank and interact directly with borrowers.
They set their lending terms and conditions, giving them far more flexibility than traditional banks and financial organizations. You're a good candidate for private lenders if your investments have the potential to pay off.
Individual private lenders are willing to take the risk of giving money to people with bad credit, so you don't have to be concerned about your poor credit profiles when approaching them for a loan.
However, they do demand higher interest rates than your local bank, especially when they're willing to take the risk of lending you money that the bank has turned down.
Obtaining Hard-Money Loans
For real estate deals, people often go for hard money loans. It's a bridge loan from a private lender or institution rather than a bank.
Hard money lenders use the property's value as collateral, making the borrower's creditworthiness irrelevant. If the borrower defaults, the lender will always be able to collect their money through the collateral, resulting in a profitable transaction.
It's one of the most effective ways to raise funds rapidly, but it comes at a high cost. This loan is far more expensive than the other financing choices available, such as government loans or bank loans. The higher cost is offset by a speedier approval process, quick access to funds, and a more flexible repayment system.
If you're looking for your dream house in Dallas, TX, look no further than Dallas Contemporary Homes. We're well-known for our exclusive listings and attentive approach to the home-buying process.
We help you find the best properties for sale in Lake Highlands, Downtown, Kessler, or Lakewood.
Our Realtors are expert in analyzing and evaluating real estate transactions and help you get your dream house within your budget.
Contact us to find your dream home today!