Many individuals would lead you to believe that selling a home is the most overwhelming and unpleasant undertaking. However, it doesn't have to be that challenging if you know what you're doing.
Here are some factors that influence the sale of your house and affect your profits. This blog will also guide you on making the most money when selling your home.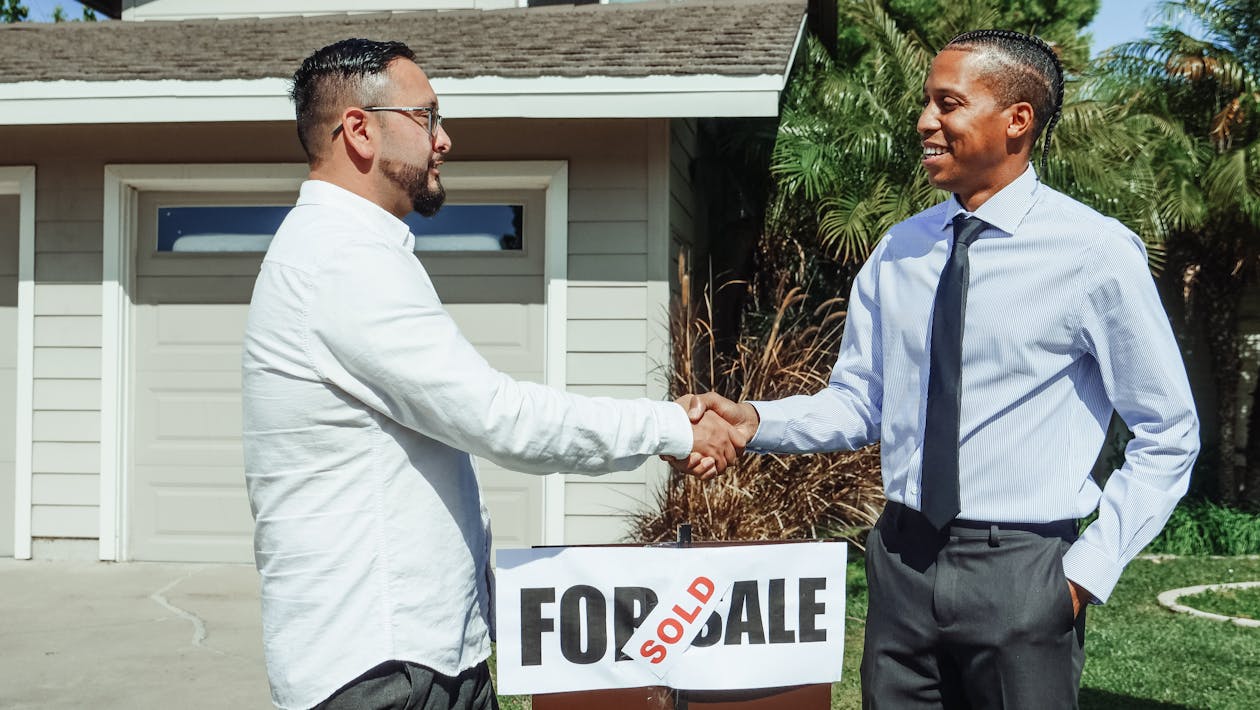 Location
The location of your house is one of the most significant factors that influence the selling price of your property. You're in a favorable spot if you're closer to local retailers, hospitals, workplaces, good schools, parks, and other amenities.
Some people might prefer to live in the suburbs to avoid the city's noise and stress. But for properties in such areas, there has to be a proper roadway network to commute to other places easily.
Your home's location is crucial as it significantly impacts the quality of life throughout the stay. Your property's proximity to major highways and the traffic flow are also some key considerations in determining the sale of your house.
Are there nearby public nightclubs, pubs, arenas, or clubs? Is public transportation readily available, and does the town fall within any flight paths? All these factors are well taken into consideration when determining a selling price.
Time
When it comes to selling your house, timing is crucial. You'll need to determine how much time you have to close the deal and whether you're on a tight schedule. You might be buying a new home and selling your old one simultaneously, which means you'll be exchanging keys to your new and old home.
You should also keep an eye on the present state of the market. Is real estate becoming more valuable or less valuable? Consider selling when the market is at an all-time high in terms of pricing. This will help you get a better price for your property than expected.
The Curb Appeal of Your Home
You don't get a second chance to make a first impression, so make sure it's a good one. Concentrate on enhancing the curb appeal of your modern property. It makes it easier to sell your home and provides it with a good, finished appearance that you can be proud of.
Numerous low-cost home upgrades can increase the value of your home. Here are some suggestions to assist you:
• Refresh the front door and porch floor with a fresh coat of paint
• Clean the front windows and power wash the walkways
• Place a bright mat in front of the door
• Update your outdoor lights
• Create a seating area with outdoor chairs
• Make sure the pool is in good condition
• Get the garage in order
One of the main selling elements of a contemporary home is the outdoor area. Small touches can make a big difference in how much money people think your house is worth.
Adding a couple of porch chairs close to the campfire will highlight the usable space available for outdoor living. Maintaining a decent garden can make your contemporary home appear appealing and lovely.
Your Living Area
The first impression is crucial, and increasing curb appeal might help you sell your property more quickly. However, maintaining excellent living space is equally significant to wow potential homebuyers once they enter the house.
Spotless walls and sparkling floors can help leave a strong and lasting first impression on the buyers. A fresh coat of paint, some texture, and a dash of personality can make all the difference to your property.
Modern Upgrades
Many homeowners are tempted to make costly repairs to boost the value of their homes, but most renovations are a waste of money.
As a result, you should concentrate on making significant adjustments and additions to your property that will make it more appealing without costing a fortune.
• Kitchen: Upgrading your outdated kitchen will significantly boost the selling value of your modern home. To make your kitchen more open and roomy, consider removing the walls. Energy-efficient lighting and fashionable fixtures can help you earn more brownie points and increase the value of your home.
• Bathrooms: Outdated bathrooms can deter many purchasers, especially those looking for move-in-ready homes, from purchasing a contemporary property. Additionally, a floating vanity, ambient lighting, modernized fixtures, and fittings can all make a significant difference.
• Living room: The living room is one of the most significant areas of your modern home. It should appear warm and inviting to pique the buyer's interest in the property. To optimize the attraction of your indoor space, get rid of separate dining rooms and create a wide open-plan living space.
• Bedroom: By giving your bedroom a fresh coat of paint and adding modest decorative features, you can beautify it and turn it into a quiet refuge. Allow sunlight to flood your environment, illuminating it and clearing it of clutter. Add some plants for a more natural look.
Before making any changes, you should seek advice from a specialist. Also, if your Realtor recommends any repairs or replacements, you should do them as soon as possible. The goal is to increase the appeal of your home so that it sells faster and for a higher price.
Organizing and Staging Your Property
You should expect potential home buyers to knock on every door. They might be interested in learning about anything, from closet space to attic size. As a result, you should de-clutter your home and ensure that everything is in order.
Staging your modern home can also make it more appealing to potential buyers. You might want to depersonalize the room to let potential purchasers imagine it as their own. Remove any holes, scratches, or scuffs that can put off a customer. You should:
Deep Clean Your House
It may seem obvious, but a prospective buyer would never want to buy a house with dusty floors, scratched walls, or grimy surfaces. To make your place look spick-and-span, you must deep clean every room on your property.
Your entire home will be disinfected and cleaned during a deep clean. It would be ideal if you vacuumed the floors, dusted the baseboards and doors, and cleaned the windows, among other things.
When a potential buyer comes to see your home, make sure it smells great, but don't use harsh perfumes.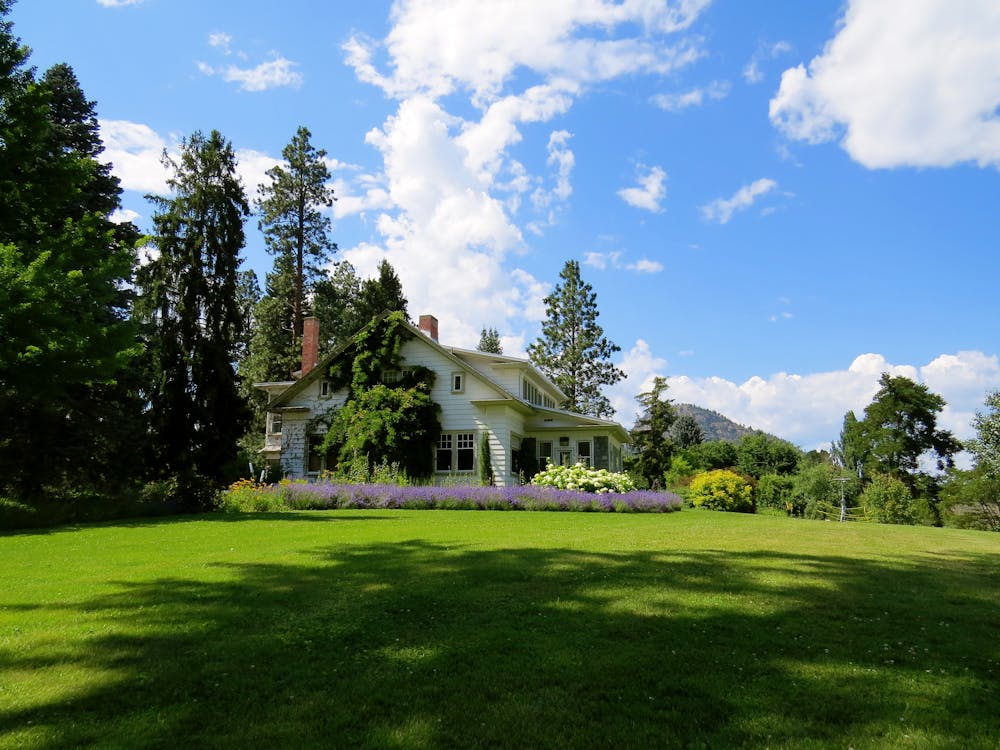 Declutter Your House
Chaos and disarray can instantly put off prospective purchasers. A clutter-free room can make your home more appealing and allow you to exhibit your property in the best possible light.
They will be able to notice the highlights of your home and leave an impression of the house being more spacious. Decluttering will help you make the most of the space in your home while also improving the aesthetics.
Organize your belongings into three categories: items to keep, donate, and discard. This will help you arrange it better.
Light Up Your Space
Lighting can make or break the appearance of your home. When presenting your property, lighting is a crucial component that should never be overlooked. It enhances the qualities of your property, making it appear more spacious and, as a result, more appealing to potential buyers.
Replace or repair any faulty or obsolete lighting fixtures. To modernize your environment, you can also use smart LED lighting. Allow natural light to flood the room by opening the blinds and drapes. Turn on all the lights to brighten the room and maximize the chances of getting a good offer.
Depersonalize Your Space
One of the most important goals of the home staging process is for buyers to imagine themselves in your property. As a result, you must depersonalize the interior area of your home.
It will entail putting away all your personal belongings, such as family photographs, awards, trophies, toys, and more. Homebuyers don't want to see your personal belongings when looking for their dream home.
You must remove your personality from the house so that potential buyers can envision reflecting their personalities.
Define Your Spaces
Every room in your house should have a defined purpose. The kitchen, baths, and master bedroom must all be taken care of. However, you'll need to be creative when it comes to a finished basement, extra rooms, and living space.
For example, you could turn the extra space into a home office or a media room. You can use the finished basement as a home gym, a home theatre, or a luxurious bedroom. You can convert the spare room into a guest room.
You can also rearrange the furniture in your living room. Set the dining table around the kitchen island, for example, to free up valuable living room space. Speak with your real estate agent about these potential changes to maximize your home's value.
Finish With a Sprig of Greenery
By including a gorgeous touch of nature into your home staging, you can take it to the next level. Indoor plants add a sense of freshness and warmth to your home. You can put your plants on a bookshelf or a rack.
Hanging house plants in a room's corner is also a good idea. Don't be scared to think beyond the box, though. For example, you can suspend plants from the ceiling or use a wooden box to grow indoor-friendly vines to save counter space.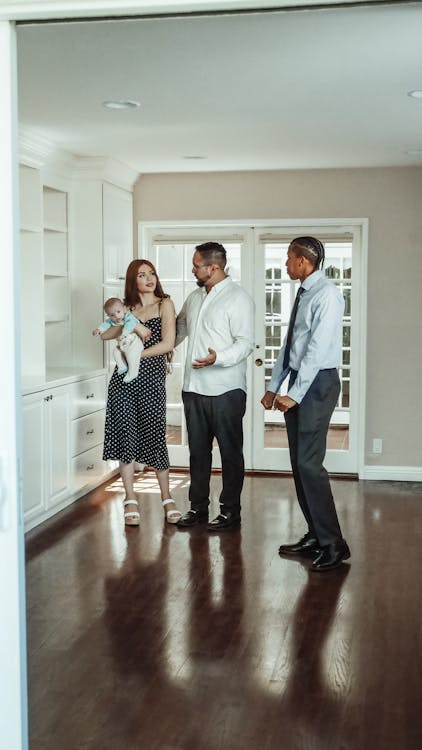 Hire A Skilled and Experienced Realtor
Having an expert Realtor on your side has several benefits, including making it easier to sell your property. These experts are more knowledgeable about the real estate market and can help you sell your home faster and for a better price.
It is, in fact, the most vital guideline for an easy and stress-free house selling process. A professional can assist you in obtaining the best price for your contemporary property in several ways.
A Realtor will price your home appropriately and objectively, ensuring that it sells quickly and for the best possible price. Properties that sit on the market for an extended time lose value. Therefore an expert Realtor will ensure your property doesn't sit on listings for long and sells quickly.
Furthermore, if you deal with a top Realtor, they will have an extended network and an internet platform to promote your home and show it to thousands of potential buyers. As a result, you can anticipate a sale in a matter of days.
Skilled Realtors not only list but also advertise your home. They offer personalized assistance and develop a marketing strategy for your home. They use tried-and-true methods to help you get top money for your home.
Your Realtor will handle all marketing efforts, from taking stunning photos to creating a virtual tour to ensuring that your home sells quickly and for the highest possible price.
Paperwork
Many homeowners are so focused on selling their homes that they overlook and forget the legal work needed. You cannot sell your home without first contacting your local government. Doing so can lead to grave consequences in the future.
You'll also need some paperwork before you can officially list your home for sale. Make sure you have all of your paperwork in order before you put a listing online or share property details with potential buyers.
This entails notifying the appropriate authority of your plan to sell, acquiring a No-Objection Certificate and an allotment letter, and putting together your permits, warranties, a title deed, and invoices.
If you're not sure what documentation you'll need at this point, consult a Realtor who can guide you through the process swiftly.
If you're looking for a reliable and experienced Realtor to help you sell your house, look no further than Dallas Contemporary Homes. We have qualified and experienced Realtors who will help you find the best deal when buying or selling a property.
Whether you're based in Bishop Arts, Bluffview, Deep Ellum, Knox Henderson, or any other stunning part of Dallas, our experienced Realtors can help you close the deal as soon as possible.
Get in touch with us for a smooth experience.